About Us
Club History
During the mid 1970's, a number of  Rhodesian Ridgeback Club of the United States (RRCUS) members in the New Jersey and Pennsylvania area, had expressed an interest in establishing a local regional Rhodesian Ridgeback breed club.  These individuals had watched as their fellow RRCUS members in California, New England, Texas, and the Mid-west founded their own regional clubs with great success, however there still was no club servicing Ridgeback Owners in the Tri-State area. 
That was until Dana Jefferson, a RRCUS club member from Wilmington, Delaware took the initiative to begin the process.  As an active Ridgeback owner, she saw the need to establish a local Regional club and took the time to investigate how to start a Regional club,.  She sent invitations to Ridgeback owners residing in areas of NJ, DE, PA, and NY.
Then, finally - on a warm Sunday afternoon in September 1990, more than 20 Rhodesian Ridgeback enthusiasts gathered in the backyard of Karl & Priscilla Gabosch to build what became the foundation of the Greater Valley Forge Rhodesian Ridgeback Club, or GVFRRC (pronounced "Gri-vik").  These individuals represented Ridgeback owners with skill and expertise in a number of venues.  There were breeders, owners, and conformation exhibitors.  There were owners with experience in competition obedience, therapy dog training, lure coursing, and even agility.
The amount of work to be done seemed overwhelming, yet with Dana's initiative and drive, along with the efforts of many, GVFRRC was born.
We presently have members residing in areas of DE, MD, NJ, PA, NY, and even Florida!  Our goal is to host events that everyone who loves the breed can be involved in. We hold an annual Regional Specialty Show, two all-breed lure coursing trials, FAST CAT trials, matches, fun days and educational programs.  GVFRRC and its' members also support entries in conjunction with several local all-breed dog shows.  GVFRRC is an accredited AKC Breed Club, and is a Regional Club of the Rhodesian Ridgeback Club of The United States (RRCUS).  
Over the years, members have learned much from one another.  That's the beauty of a regional club.  It's "hands on, one-on-one".  Members meet frequently at fun events which afford them the opportunity to learn about themselves and where their dogs' talents lie.  Members are only a phone call away, and often, just a short drive away.
We invite you to attend one of our events.  Check the Events Calendar and drop on by.  To contact an officer, event chairman or committee member, please visit the contact us page!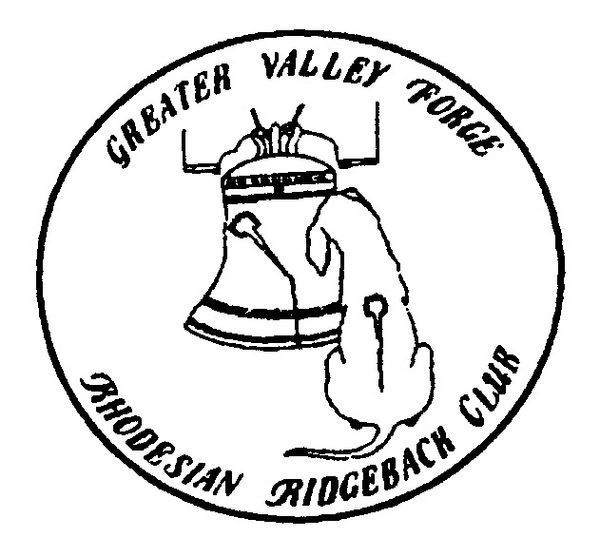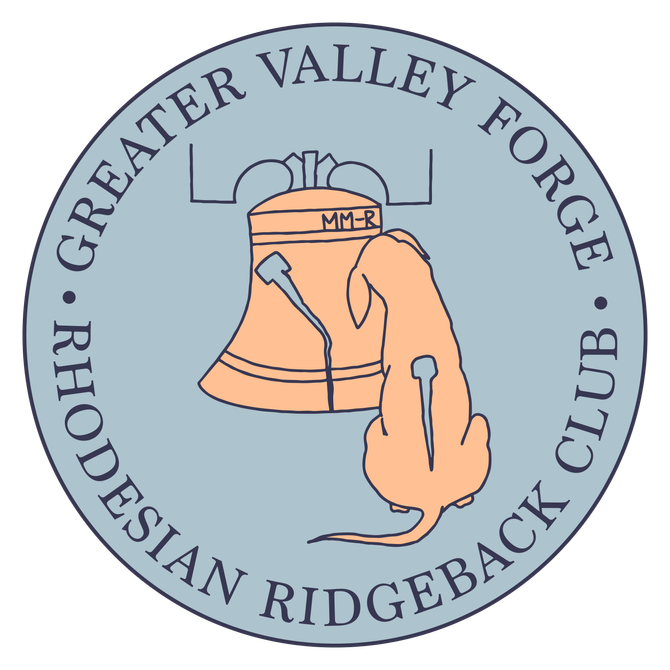 Officers 
President
     Bob O'Neill
Vice-President
     John Arvin
Treasurer
     Gail James, PFDC Delegate
Recording Secretary 
     Jenna Greeby
Corresponding Secretary 
     Katherine Maselli                                                               (917) 375-3503
     E-mail: lionshareridgebacks@gmail.com
Board of Directors
     Alison Ankiewicz                                                                 Carl Bloksberg     
     Pat Hoffmann
     Nancy Roberts
Public Ed Coordinator
     Nancy Roberts
     Susan Newman     
     Katherine Maselli    
     Pat Hoffmann
Immediate Past President
     Candy Anderson
Webmasters
     John Arvin
     Jenna Greeby
 
Join Today!
 We hope to see you at one of our events and welcome you to join our Ridgeback community!
**Please note that our Membership Application is currently under construction - please check back soon for updates!**